Look what came in the mail today:
Yup, 5 glorious pages of my studio looking oh so spiffy in the Summer edition of Cloth Paper Scissors Studios. It's very exciting! Getting ready to write this post I took a quick look at my long term goals for this year and I can see that I'm doing okay there…although I'll take a closer look at them in June to help plan out the summer. I am a wee bit panicky about the 3rd of my 3 articles…it's due 2 weeks from tomorrow, and I've got a big show this weekend and lots of kid activities going on. I do keep remembering that I made the original houses under a tight deadline too, so all should be ok!
In some other news, although I've been woefully behind on blog reading, I followed a comment from Tara's post on experiential blogging to a new to me blog  called "Letters from a  Small State" by a writer named Elizabeth Howard. I was amazed to awake 3 days later to a tweet that took me back to her blog to find a poem entitled:
Life is Too Short to Just Wear Black.
Or, An Ode To Candied Fabrics, Who Is Very Busy Quilting, Yet Commented on my Blog Anyway
Please, go read it, I'll wait here!
OK, are you back? I'm speechless.
And with that…I've got class to teach, then lots of things to finish up for the weekend.
Thank you Elizabeth.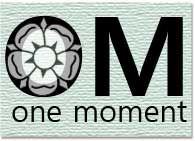 In this crazy week I realized that both of these events were indeed, moments to stop and savor. alamodestuff Linda has started a weekly meetup based on taking a moment each week to really notice something as you go about your daily grind life. I need to do this. You may want to too – read more about it here: